About Fairbury, Illinois Real Estate
The city of Fairbury was first laid out in 1857 by Caleb L. Patton and Octave Chanute. Like a lot of Illinois towns of the 1850's, the town was originally centered on a depot ground.
Located on Route 24, Fairbury is located between I-55 and I-57.
Fairbury is located approximately...
15 miles South of Pontiac,
40 miles Northeast of Bloomington-Normal,
60 miles East of Peoria,
60 miles Northwest of Champaign-Urbana,
105 miles Southwest of Chicago
Fairbury is a great place to live and raise a family. The small town atmosphere and abundence of locally owned businesses provide its residences with a sense of civic pride.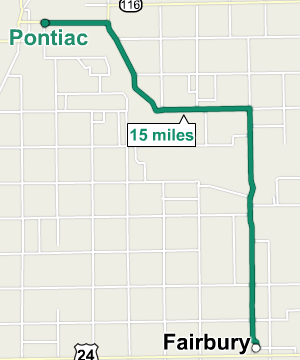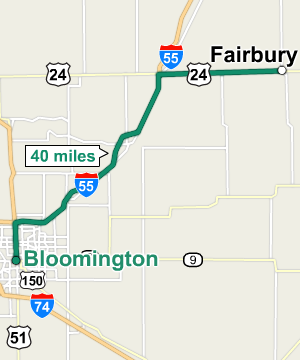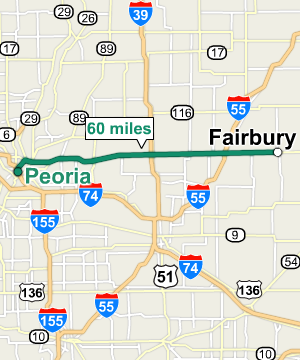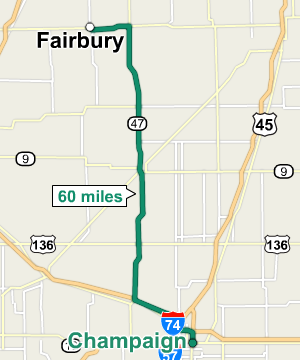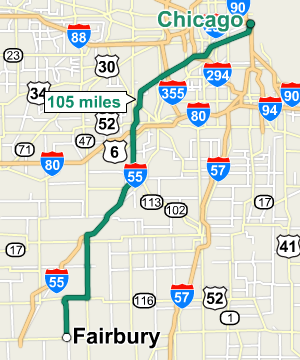 Useful Links